Overview
November 7, 2017
Owner/Operator
Fesuge Ltd.
Payment Methods
VISA, VISA Electron, MasterCard, Neteller, Skrill, Ukash
Supported Currencies
GBP, RMB, THB, VND
Supported Languages
Chinese, English, Thai, Vietnamese
Sports/Markets
American football, Aussie rules, Badminton, Baseball, Boxing, Cricket, Cycling, Darts, Golf, Handball, Horse racing, Ice hockey, Martial arts, Motor racing, Pool, Rugby, Snooker, Soccer, Table tennis, Tennis, Volleyball, Winter sports
Odds Format
EU Odds (1.50), UK Odds (1/2), US Odds (-200)
Maximum Winning
£100.000€/bet
Pros
vicious odds compared to other bookmakers
wicked list of promos
mobile app available on Apple App Store
supports virtual sports
live betting option available to players
Cons
not all mobile devices are supported
US players cannot participate
free bets are only valid for five days from issue date
collaborating with third parties is prohibited
Full Review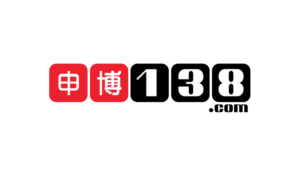 138.com is one vicious Sportsbook that other platforms should watch out for. It was introduced in the gaming market in 2013. This online platform is bound to make you insanely rich. The theme is purplish colored, which if you don't know represents royalty. So not only will you be treated like royalty but you will also enjoy the living like one, dope right? Do you love virtual games? 138.com has the perfect games for you to bet on including World cups, Virtual racing and Europa League. Wow! Take a pause dis you know that this platform give you over 25 thousand live betting event? Well now you know so try your luck today.
Aside from enjoying this off the chain platform on your PC, you can enjoy it on the go via your mobile. However, the online platform is not available on all mobile devices. But the good news is that you can download 138.com from the Apple App store. The other alternative includes scanning QR codes available on the platform. This four year old Sportsbook is licensed by Isle of Man and it is operated by Fesuge.
The team behind 138.com is quite ambitious as it strives to achieve one of the best for its players. Thus it ends up creating one of the coolest gaming platforms ever known to in the gaming world. To be the best they had to provide top notch features extensive list of promotions including Best odds, free bets, welcome bonus, cash backs plus insane boosts. Snooker, Soccer, Table tennis, American football, Aussie rules, baseball and boxing are some of the betting sports featured. And hey, I just mentioned a few get the full list from the platform itself. You can win a whooping £100.000. Point to note it is important to learn the game rules it might come in handy.
Not so many Sportsbook platforms have multiple languages, but 138.com has a variety of language options for you. The platform supports Thai, Chinese, English (default) and Vietnamese. This cool site also supports multiple currencies, actually they are four but that a good number compared to other platforms that support either one or two currency. To add, the platform has like six payment options including Skrill, Ukash, Visa and MasterCard. Finally, you should know that the minimum betting amount is £1 but the maximum betting is different for each sport. Overall with 138.Com you are in the right place.